Keep in touch with us! Let us know if you've moved or changed your contact information by filling out the update your information form. Make sure that your email and address is current so you will remain on the mailing list.
Share your recent accomplishments or just let your fellow alumni know where you are. It's our pleasure to spread the good news about our alumni. Click here to submit your note. Photos are welcome!
Alumni news are online. Browse here to find news of your former classmates and reunions.
Class 1967
Alberto M. Varela, MD
El doctor Varela es psiquiatra y psicoanalista. Recientemente se integró a su alma mater como Catedrático Auxiliar Ad Honorem en el Departamento de Psiquiatría. Durante los pasados años ha ofrecido supervisión de casos en psicoterapia a los residentes los cuales son presentados en la Convención Anual de la Academia de Psiquiatría de PR. Graduado como médico de la Escuela de Medicina de la UPR, completó sus estudios de psiquiatría general y adultos en el Baylor College of Medicine de Houston, Texas. Sirvió dos años en el Ejército de los EU y fue asignado al Hospital Valley Forge.
Completó además un adiestramiento en Psiquiatría de Niños, adolescentes y familias en el Hahnemann Medical College en Filadelfia. Posterior a este segundo adiestramiento, completó adiestramiento en psicoanálisis en el Philadephia Association for Psychoanalysis. En el 1990, fundó el Instituto Psicoterapéutico de PR INSPIRA con el propósito de ofrecer toda la gama de servicios clínicos y de consultoría en salud mental al Pueblo de PR y a entidades privadas y públicas. Además de los temas clínicos, el Dr. Varela tiene un interés especial en el estudio y práctica de las ciencias administrativas con énfasis en el desarrollo de liderazgo ético y la maximización del potencial humano y organizacional. Es miembro de numerosas organizaciones profesionales y cívicas. Actualmente colabora con el Salón Literario de PR en el ofrecimiento de talleres para el estudio de la imaginación creativa por vía del psicoanálisis.
Class 2006
La Dra. Maria Ramos, residente de Medicina de Emergencia de tercer año y jefe de residentes, recibió dos distinciones. La Clínica Mayo le otorgó el premio de Best Resident Research Oral Presentation 2008-2009 tras su participación en una electiva de la División de Investigación del Departamento de Medicina de Emergencia en la Clínica Mayo. Al finalizar la electiva, la doctora Ramos presentó un repaso sistemático como uno de los requisitos del programa compuesto de attendings, residentes y fellows.
En la entrega de premios del departamento la doctora Ramos recibió el certificado por la mejor presentación oral. La doctora Ramos recibió, además, reconocimientos junto a los doctores Juan González, María Fernanda Bellilio y Latha G. Otead por su trabajo científico en el II Congreso Interamericano de Medicina de Emergencia, el IV Congreso Argentino de Medicina de Emergencia y el IV Congreso de la Asociación Latinoamericana de Cooperación de Emergencias y Desastres celebrados en Buenos Aires, Argentina del 11 al 13 de junio de 2008. Su afiche titulado Effect of blood pressure parameters on functional outcome in a Puerto Rican stroke cohort ganó el segundo premio.
Ivonne Vélez, MD
Por otro lado, la doctora y residente senior Ivonne Vélez recibió el premio a la mejor presentación por su afiche: Does Head CT Aids in the Diagnosis of Syncope in the Emergency Department. El premio fue otorgado por Academia Americana de Medicina de Emergencia en su 10ma Conferencia Internacional Anual de la Sociedad de Medicina de Emergencia celebrada en Salem, India. La Dra. Velez realizó este trabajo bajo la supervisión y coautoría del Dr. Luis Serrano quien cursa su maestría en la Clínica Mayo.
Sonia Ortiz Pagán, MD
I just have to say that I'm very proud of our school and that I had an excellent education! Thank you all!!!!!!
Class 2001
Karen G. Martínez, MD
Dr. Karen G. Martínez, Assistant Professor of the Department of Psychiatry of the UPR School of Medicine, was recently awarded the very competitive ACNP Faculty Research Fellowship Award.
This is a recognition offered by the American College of Neuropsychopharmacology (ACNP) designed to enhance the quality of teaching and research at accredited medical schools and universities with a significant enrollment of underrepresented minority students in fields related to neuropsychopharmacology. Dr. Martínez was chosen for her commitment to teaching neuropsychopharmacology at the UPR School of Medicine and for her current research work mentored by Dr. Gregory J. Quirk. The award includes specialized mentoring in research and neuropsychopharmacology training for three years, as well as participation at the ACNP annual meetings. Dr. Martínez will be presenting her work on neuropsychological tests and fear learning at the December 2009 meeting in Hollywood, Florida. Congratulations!
José Alemar, MD
Saludos a Med 99 la mejor clase de medicina que el Recinto ha visto…..
Class 1991
Víctor L. Pérez, MD
Médico boricua hace historia El Nuevo Día, 20 de septiembre de 2009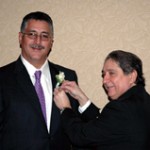 Los felicito por el website dedicado a los ex-alumnos. Siempre he estado agradecido y orgulloso de la experiencia académica y social que tuve el privilegio de vivir en el Recinto de Ciencias Médicas durante los años 1987-1991.
Luego de completar mi residencia en la Universidad de Tulane en el 1994, me quedé practicando medicina en la ciudad de Nueva Orleans, LA. En el 2004 fundé una práctica de hospitalista en East Jefferson General Hospital y nos ha ido excelente. Cualquier residente de medicina interna interesado en practicar medicina de hospital por estos lares esta invitado a contactarme y el gusto seria mío.
En la foto: Toma de posesión del Dr. Febry como Presidente número 120 de la Sociedad Médica de Nueva Orleans en 2007.
Class 1990
Armando de la Cabada, M.D., F.A.C.S.
Any graduates of the 1990 class please join me in Facebook. I have created a group page for us.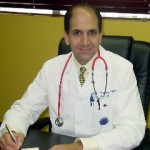 Allan Torres, MD FACS
Urology
El Dr. Allan Torres graduado en la clase del 1990 y hoy día urólogo, completó el Subaru Iron Man en British Columbia, Canadá en agosto del 2007. En este evento de tríalo se compite nadando 2.4 millas, rodando 112 millas en bicicleta y luego corriendo 26.2 millas a pie con un máximo de 17 horas para completar el evento.
Roberto Vélez Rosado, MD
Was very pleased to view the new look of the website. Would like to start getting your BUHITI publication as well as get information as to how to receive the alumni directory. I remember receiving a directory published back in the mid 1990's but have not received any additional information since. Congratulations on the great website. It was especially interesting to see the old class pictures.
Maria Conchita Vélez-Yanguas, MD
Saludos a nuestros compañeros de la clase del '87 desde New Orleans. Diego Avilés & María Conchita Vélez
Edgard Meléndez, MD
Family, friends and colleagues are celebrating the 20th anniversary of Dr. Edgar Meléndez working for the medically indigent pediatric population near Atlanta, Georgia!!!!!
Luis Ramírez, MD
Luis Ramírez was appointed as Consular Agent of the United States in Mexico. Dr. Ramirez will oversee the Consular Agency in Mazatlán, Sinaloa and the services it provides to the visiting and resident American communities there.
Born and raised in San Juan, Puerto Rico, Luis Ramírez served in the U.S. Army, graduated from the University of Puerto Rico, and then was a physician in El Paso, Texas for many years before moving to Mazatlán in 2008. Over the past two years, Luis consulted for a private hospital in Mazatlán, assisting with the establishment of its international patient services department.

Ivonne Z. Jiménez Velázquez, MD
Dr. Jiménez, Professor of the Department of Medicine, receives the Merck Health Innovation Award – Clinical Research Category for her project Family Study of Alzheimer′s Disease in Puerto Rico.
The Merck pharmaceutical company conferred the Health Innovation Awards during a ceremony that recognized outstanding persons or organizations in each of the following areas: Clinical Research, Engineering Sciences Research, Education, and Environmental Preservation. This is the third consecutive year that the prize is granted to programs and innovative initiatives whose results have had a positive impact on the health and quality of life of the residents of the Island. All award recipients have close ties to the University of Puerto Rico. The ceremony took place at the Banker′s Club in Hato Rey. Congratulations, Dr. Jiménez!
Class 1979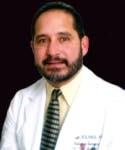 Humberto Lugo-Vicente, MD
Pediatric Surgery
Primer cirujano pediátrico entrenado y graduado de la Escuela, luego de completar su residencia en cirugía general. Actual profesor de cirugía pediátrica del RCM con práctica privada en Hospital San Jorge y HIMA-San Pablo. Editor en jefe de Pediatric Surgery Update y del Boletín Asociación Médica de PR. Su pasatiempo es la pintura en óleo y sus obras pueden apreciarse en la página artística:
http://home.coqui.net/alexlugo/gallery.html
Heriberto Peña Martínez, MD
El doctor Peña trabaja como Director Médico para United Healthcare/AmeriChoice en Sunrise, Florida desde enero del 2009, cuando cambió de su práctica privada a medicina administrativa.
Class 1978

Carmen Zorrilla, MD
Dr. Carmen Zorrilla receives the XVIII Felisa Rincón de Gautier Medal.
El pasado mes de junio, la Dra. Carmen Zorrilla recibio la XVII Medalla Felisa Rincón de Gautier en actividad que llevo a cabo la Fundación Felisa Rincon de Gautier en el Hotel Caribe Hilton. La doctora Zorrilla recibió el premio de manos de la Sra. Hilda Jiménez de Rodríguez, Secretaria Junta Fundación Felisa Rincón de Gautier, la Srta. Tania Suárez, miembro Junta, Dr. Mario Negrón Portillo, Presidente Junta de Directores de la Fundación Felisa Rincón de Gautier, Arq. Augusto Gautier Vice-presidente de la Junta y la Sra. María Chapel Vda de Nadal, miembro de la Junta.
La Junta de Directores de la Fundación seleccionó a la doctora Zorrilla porque su excelente labor como profesional en el campo de la medicina, su trabajo en favor de la educación, investigación médica y de la salud de las mujeres y niños la convierten en una verdadera inspiración para la mujer puertorriqueña
Class 1977
Enrique Hernández, MD
Dr. Enrique Hernandez who is the Abraham Roth Professor and Chair of the Department of Obstetrics and Gynecology of Temple University was elected to the National Board of Directors of the American Cancer Society.
Class 1975
Néstor Sánchez, MD
Dermatologist applies world-class education to helping his community.
American Academy of Dermatology Association, October 2009
Class 1968
Rafael Juan Igartua, MD
Nephrology
"Tuve el privilegio de estudiar en La Escuela del año 1964 al 1968. Los profesores se esmeraron y otorgaron mucho de su tiempo y esfuerzo para asegurarse de que tuviésemos la mejor educación médica posible.
Las conferencias eran excelentes, las discusiones de los pacientes nos enseñaron a pensar en los aspectos clínicos. Como dicen en la calle, el que no aprendió era porque no quería. Al llegar a comenzar el internado en Detroit, Michigan me sentí tan bien preparado como todos mis compañeros graduados de otras escuelas de los E.U. y de países extranjeros. Estoy muy agradecido de los profesores de La Escuela y me acuerdo de ellos con admiración y respeto".
Class 1967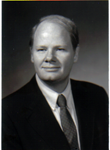 Robert M. Friedman, M.D.
Retired in May of this year after 36 years in the practice of dermatology. Very grateful to UPR
for a great education.