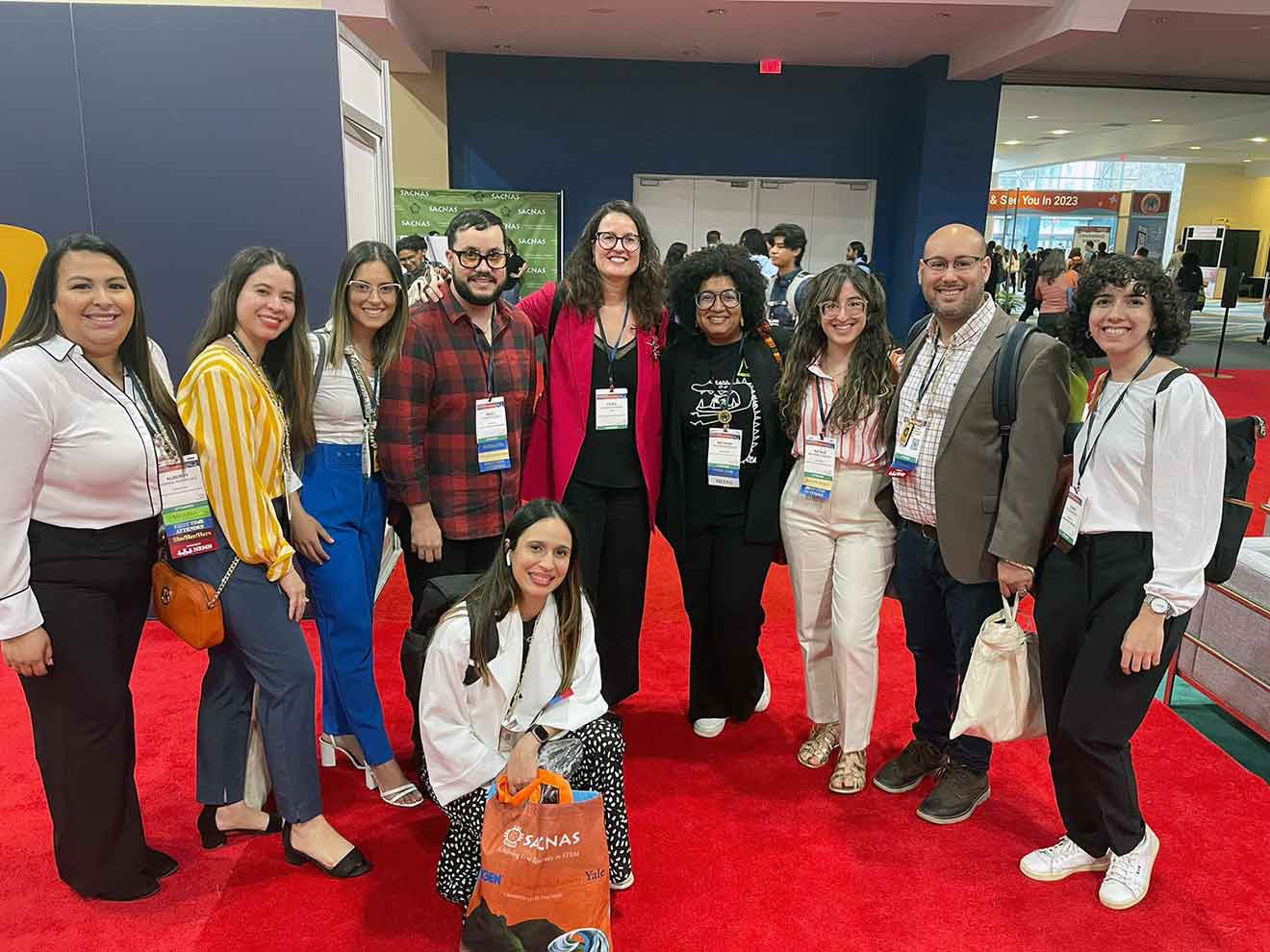 Participacion del Recinto de Ciencias Medicas en SACNAS (Society for Advancement of Chicanos/Hispanics and Native Americans in Science).
El evento multidisciplinario STEM tuvo lugar en el Centro de convenciones de San Juan y sirve para empoderar y energizar a los participantesen susas carreras profesionales en STEM.
La Dra Filipa Godoy fué conferenciante invitada en la session titulada "Thinking Small, Big Ideas- Applications of Multidisciplinary Microbiome Science.  En la misma session la estudiante doctoral Argentina, Srta Juliana Ruiz, quien esta laborando en el Dept Microbiologia del RCM este semestre, tambien ofreció una charla sobre su proyecto de polillas degradadoras de plastico.