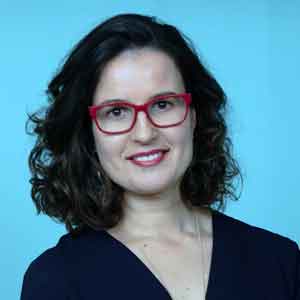 Cuatro investigadores de la Universidad de Puerto Rico (UPR) -dos del del Recinto de Río Piedras y dos del Recinto de Ciencias Médicas- recibieron sendas subvenciones de parte del Programa de Grants del Fideicomiso para Ciencia, Tecnología e Investigación de Puerto Rico (FCTIPR), para estimular proyectos orientados a atender la emergencia de salud creada por el COVID-19.
Diseñado originalmente para seleccionar a cinco ganadores de $100,000 cada uno, el alcance del proyecto se amplió a seis -con una asignación total de $600,000- para incluir la propuesta para diseño y manufactura de ventiladores de parte de la investigadora Brenda L. Martínez Quiñones -el "E-Vent COVID-19 Puerto Rico Emergency Response"- de Recinto de Río Piedras de la UPR
El otro proyecto ganador de la UPR-RP fue el del Dr. José Dr. José A. Rodríguez-Martínez:  "Rapid generation of high-affinity reagents for the point-of-care diagnostic and the study of SARSCoV-2 virus" ("Generación rápida de reactivos de alta afinidad para el diagnóstico en el punto de atención y el estudio del virus SARSCoV-2").
Asimismo los proyectos ganadores del Recinto de Ciencias Médicas fueron:
Novel and reliable assays for contact tracing and detection of acute infected and immune persons from SARS-CoV-2 (COVID-19) (Ensayos novedosos y confiables para el rastreo de contactos y la detección de personas infectadas e inmunes del SARS-CoV-2; COVID-19) por el Dr. Carlos A. Sariol y la Dra. Ana M. Espino.
Pilot Cohort study of SARS-CoV-2 incidence, transmission and symptom severity in high-risk groups in Puerto Rico. (Estudio de cohorte piloto sobre la incidencia, transmisión y gravedad de los síntomas del SARS-CoV-2 en grupos de las zonas de alto riesgo en Puerto Rico) por la Dra. Filipa Godoy-Vitorino.
<strong>Por Filipa Godoy Vitorino</strong>